The EB20 1x8" 20W bass amp is ideal for practice or home studio play, 
with its great fat and warm tone, normal size, and ease of controls.
1x8" speaker, its features include an aux. input, headphone output, and three-band EQ.
Beefier power amp and speaker enclosure, the EB20 pumps greater volume and warm 
bass response. In addition to standard volume and EQ controls, 
the EB20 is worthy of you a nice entry-level and unique bass power amplifier.
Lightweight and easy to carry suitable for small performances with 20W power.
Basic and Warm, deep and outstanding sound
20W 1x8" Tone weal Special Design speaker
3 band EQ with PRESENCE boost
Taiwan design and quality assurance
Dimensions :  L36 x W20 x H31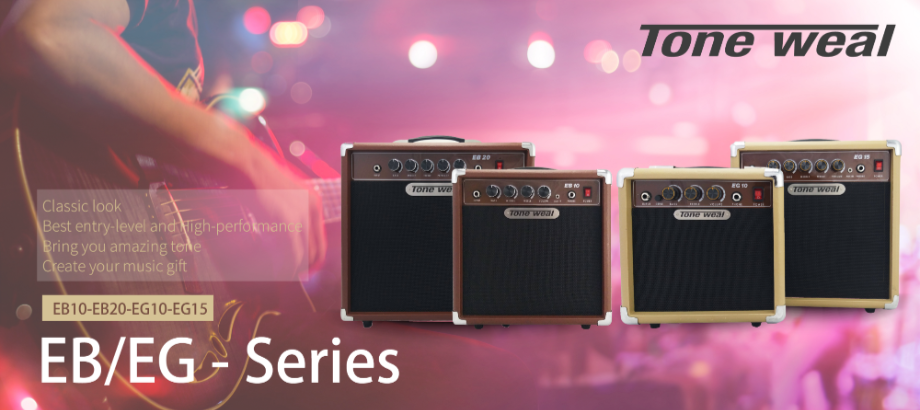 Product storage:

0
Solded:

0